InterACT: Church and Community Partnership

,
or

Inter

ACT
for short,
Charity (CIO) number: 1171402
is about working TOGETHER, ACTIVELY, in our local community.
The aim of InterAct is "to discover God's purpose for the area as we seek to demonstrate His love in words and actions."  The creative arts, interpreted in the widest sense, are used in this aim.
End of Year Newsletter 2020 Click here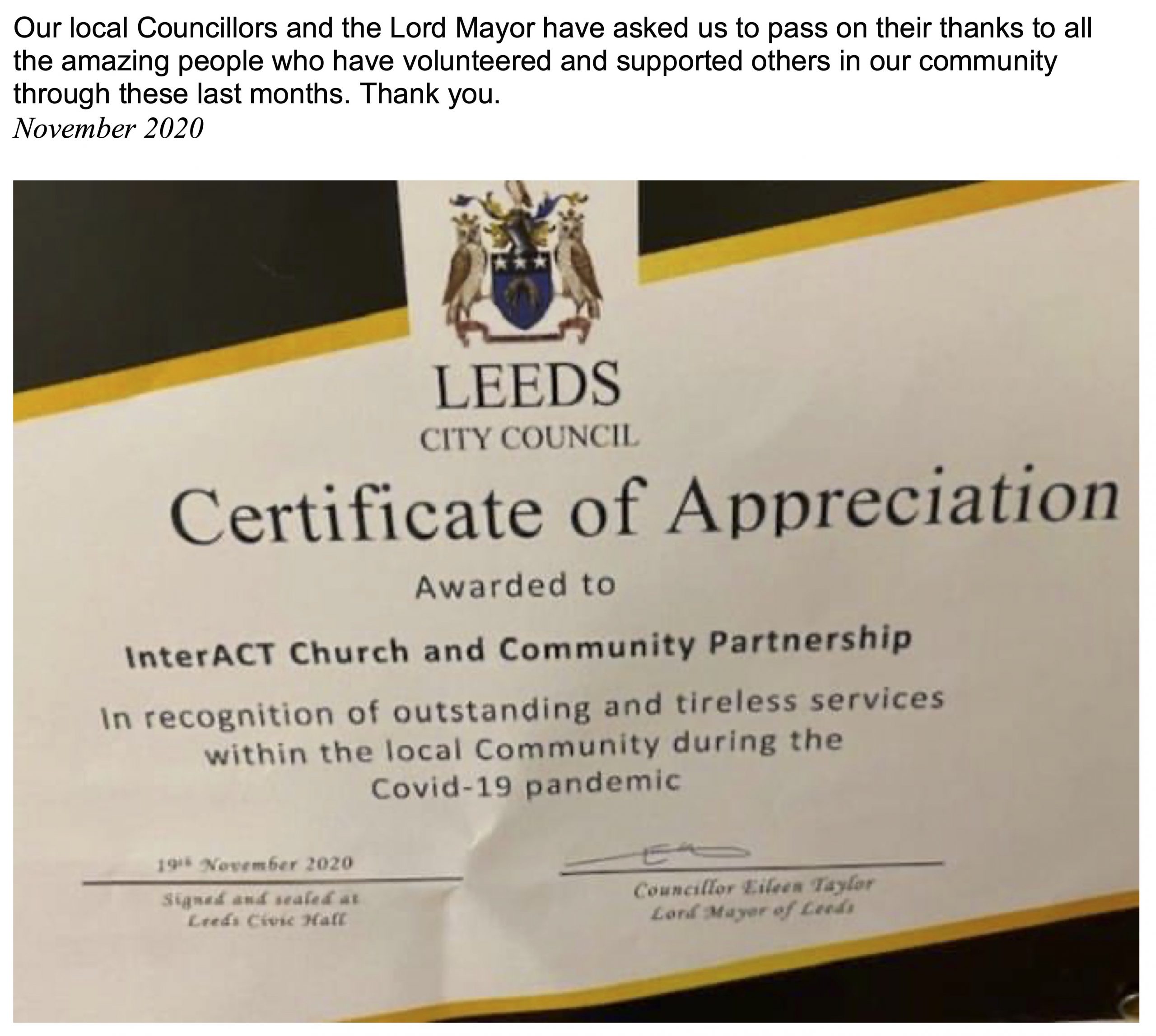 ---
---
Thanks to all; the Mini Olympics in August was a great success enjoyed by all who attended.
---
---
 The churches in the partnership are:
---