PAGE NOT CURRENTLY USED
We come together regularly twice each week to pray, to praise, to listen and learn together.

Sunday services

are held at 10:45 am with a monthly

Communion

on the second Sunday.
There is a

Sunday Club

where children are welcome.
On occasional Sunday mornings we have more informal worship, Worship 4 All, when all but the youngest children remain in church. Details of these are given on our Calendar and in the Diary.
On

Thursday evenings

at 7:30 pm, a welcome is given to all to gather in church for

 

Mid-Week Worship

,

a half-an-hour to pray, sing, read, speak, listen and keep silence together. A number of different people lead this time, when the service follows a varied pattern from set liturgies (including some from Iona and Taizé) to more informal worship styles.

Communion

is celebrated, usually on the fourth Thursday of each month. This time provides an opportunity for reflection, prayer and fellowship and has become an important part of our 
Church life. Every first Thursday our prayers focus on the community and are shared with other local churches.
Read, Think and Pray

is a booklet occasionally produced by the Minister to encourage us all to become more familiar with the Scriptures and to set aside a small time each day to read, think and pray. This shared experience enriches our worship in different ways and has become a valued part of our life together.
There are occasional evening services which include contemplative Taizé prayers shared with our partner churches in Chapel Allerton, Meanwood, and Wigton Moor.
Our regular activities are listed on our

Weekly Activities

page.
______________________________________________________________________
Harvest: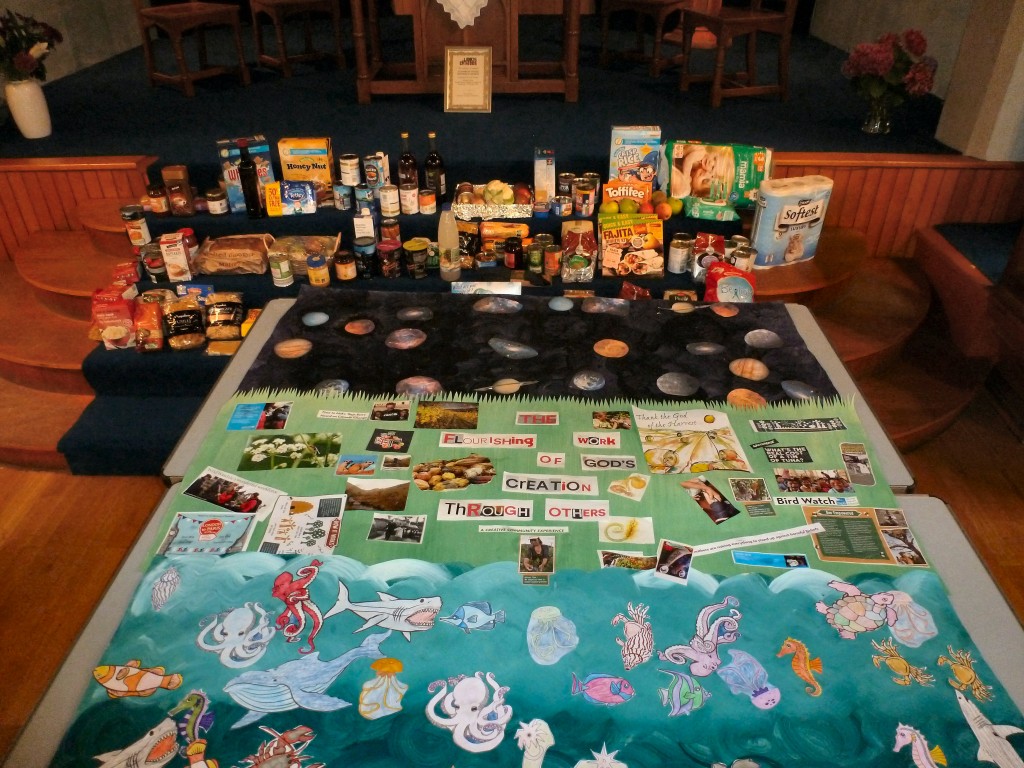 Creation and our harvest gifts
______________________________________________________________________
 Carols by Candlelight:
______________________________________________________________________