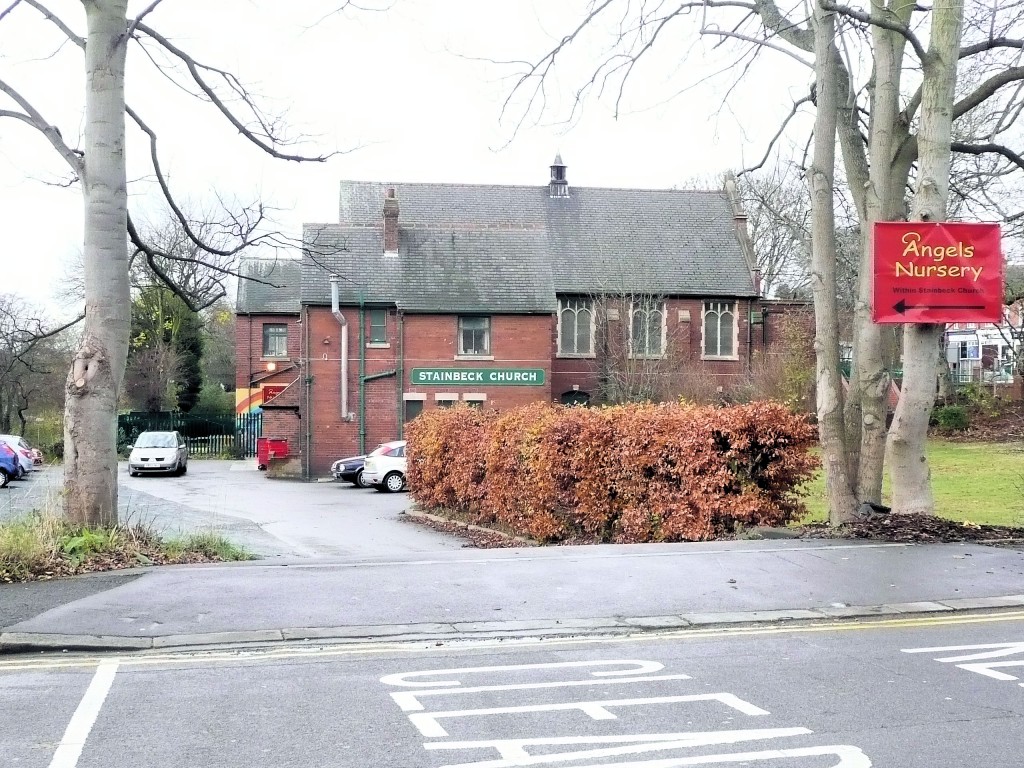 Stainbeck Church
Stainbeck Road
Leeds LS7 2PP
On the South side of the intersection of Stainbeck Road and Stainbeck Lane, opposite Sainsbury's Local.
Main entrance to the Church and Community Café is from Stainbeck Road.
Carpark is at the side of the Church with entrance from Stainbeck Lane, 20 metres east of the traffic lights at the road junction.