________________________________________________________________________
 Stainbeck United Reformed Church is a member of Leeds Citizens
The Church's representatives in Leeds Citizens are Helen Booth and David Wilson.
---
It is important to remember that we have a role in changing some of the systems that cause the disparity of resource we find in our society at this time.  Is this where LEEDS CITIZENScan help us?  Is this where our support of local FORUMS is important?  Can we make a difference? Angela.
At the Leeds Citizens Summer Assembly, held on 4th July 2019, Stainbeck URC was well represented by  David Wilson who gave updates on our work with Team Beckhills and hopes for the future.  Details to follow.
---
---
Stainbeck Church supports and provides accommodation for MumSpace, a weekly meeting for those whos are pregnant or have young children.

---
January 2018
Stainbeck URC continues to be an active member of Leeds Citizens, in particular supporting Team Beckhills, and we have seen some great successes locally.(See page 15 of Leeds Community Committees Annual Report 2016 to 2017) The city-wide priorities changed in 2017 to Youth Opportunities, Mental Health and the Living Wage. Becky Howcroft joined Tom Chigbo as a co-community organiser in June and Leanne remained able to assist with Team Beckhills, despite talk of her being moved to another area.
 Paths and Steps – The Council has completed the first 10% of the paths and steps replacement on the
Beckhill Estate. The estimated cost of this work was £400,000 but the actual cost was £503,000. A party was organised by Team Beckhills to say thank you to the council workers who put in the new steps and paths, the local councillors and Lord Mayor also attended.
The Council have committed a further £500,000 to renew to modern standards the next 10% of the steps and paths. Team Beckhills will assist with the decision to select the next section of the estate which should be upgraded.
 Litter – Litter collections have been a bit patchy so collections continue to be monitored and problems reported. A further meeting with Matthew Birkett, the Council representative for bin collections, is being arranged for this year.
 Anti-Social Behaviour – a meeting was held for residents to express their concerns to Leeds City Council, the Police and Carr Manor School. Reporting methods and useful contacts were shared.
 Signage –a representative from the highways department attended a Team Beckhills meeting to discuss zoning the estate into 6 areas and having different coloured signs White, Black, Green, Red, Blue and Yellow for each zone plus four large maps around the estate showing the location of the zones.
Team Beckhills were consulted about the boundaries of each zone and the best location for the 4 large zone maps.
In total, the Council has committed £18,500 to produce more than 113 road signs and 4 large zone maps for the estate.
Members of Leeds Citizens met with the

General Election candidates

to gain their commitment to work with Leeds Citizens whether they were elected or not. Four incoming MP's agreed to specific local action points, two incoming MP's were not able to meet before the election but expressed a wish to build a relationship with Leeds Citizens post the election, two incoming MP's failed to respond to the requests to meet.
 Upcoming meetings which we hope you will be interested in getting involved with are – a local assembly on 21st February, 6.30pm Meanwood Valley Urban Farm to discuss the priorities in the North Leeds area which we want the local councillors to support; a Leeds Citizens local assembly on 19th March to present the priorities to the local councillors, gain their support to work with us in these issues and get a commitment to bring the party leader to the Leeds Accountability Assembly on 19th April. This event is for 500+ people across the city who want to make Leeds better for everyone. Get involved and have your voice heard.
                                      __________________________________________________________________________
Founding Assembly at Elland Road, 07 July 2015
A good beginning as hundreds of people from across our city gather to celebrate all that unites us. Beyond the boundaries of age, gender, faith, tradition and culture our desire is to work together for the COMMON GOOD.
The meeting was chaired by:
Revd Graham Brownlee (Moortown Baptist Church)

Dr Ann Marie Mealey (Leeds Trinity University)

Imam Dr Dari Asim (Leeds Makkah Masjid)

Shammah Gwedegwe (David Young Community Academy)
and there were performances from New Testament Church of God and Rothwell Primary Academy.
The Priority Issues identified for 2015 are: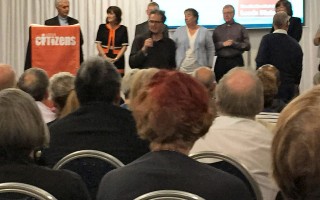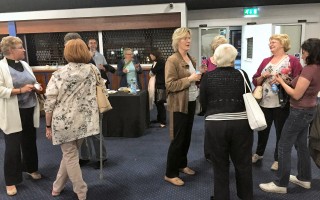 __________________________________________________________________